Cloud Based Phone Systems Offer Wide-Ranging Benefits
There is no substitute for effective communication, so it is a primary concern for businesses of all kinds. Non-commercial ventures also rely on clear channels of communication, so schools, churches and other non-profits are equally concerned with establishing the best possible means of interaction. Effective phone systems, in particular, are central to any organization's communications capabilities, so significant resources are directed to phones, software and telecommunications services.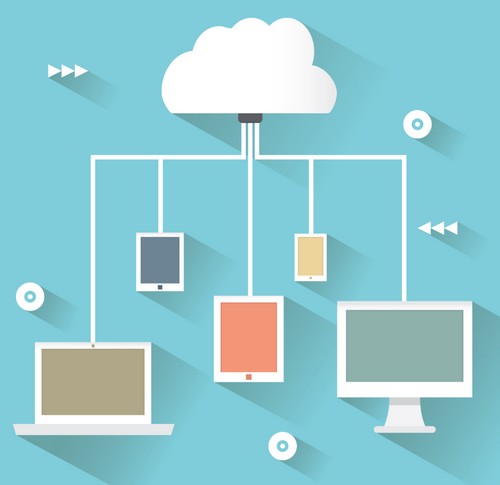 Some modern phone systems still utilize tried and true traditional technology, furnishing reliable connections, as they have for decades. Modern systems have additional tech-forward features; however, and Internet based alternatives have changed the playing field for businesses and other organizations. As you contemplate phone system upgrades, consider the benefits of using the Cloud to make the most of your communications budget. These popular solutions represent just a few of possibilities:

| | | |
| --- | --- | --- |
| Brand | Benefits | Costs |
| Nextiva | Flexibility and unified communications make Nextiva a natural choice for businesses seeking Cloud alternatives. | Services are advertised for $19.99/mo. And expandable PBX trunk lines costs around $15/mo. |
| Switch.co | Scalability is an important phone system feature, addressed by Cloud services from Switch.co. Managed entirely through the Web; changes, upgrades and performance tweaks can be made remotely. | Trials available starting at $15/month. |
| ShoreTel Sky | ShoreTel's fully hosted virtual phone systems are adaptable to diverse office environments. | ShoerTel provides wide-ranging phones and services, so custom quotes are available, accounting for your office needs. |
Use Cloud Phone Systems to Maintain High Communications Standards
Traditional phone systems rely on copper wire to manage calls and make connections. The reliable approach furnishes crystal clear voice connections and enables users to collaborate internally and with outside callers. As dependable as it is; however, this method for connecting calls has limitations. Fortunately, a more progressive system is now available, empowering businesses of all sizes to enhance communications capabilities.
Just as it has revolutionized other industries, the Internet offers new possibilities for advanced communications. Email, for example, has certainly changed the way business associates connect, as well as instant messaging and services like Skype. In much the same way these outlets facilitate instant communication, today's office phone systems can also be outfitted with similar capabilities. These cloud based systems refer to the Internet as the Cloud, so phone systems providers use the terms interchangeably, designating their proprietary options as Internet systems and/or cloud systems.
If your current phones don't adequately address the needs of your organization, there is no reason to settle for less than cutting edge capabilities. Does your outdated phone system fail to accommodate today's call volume? Is it difficult connecting remotely, with telecommuters and far-flung clients? Are callers greeted with the highest possible levels of attention and efficiency when contacting your organization? Answers to these and other industry-specific questions help set the stage for effective communication, leading increasing numbers of businesses to tap the Cloud for improved communications.
These are only a few of the advantages of migrating to Internet based telephony:
Streamlined communication without the need for on-site equipment
Mobile support facilitates communication anywhere there is an Internet connection
Low start-up costs and affordable monthly rates
Easily expanded to add extra extensions or direct numbers
Advanced features that are not available from traditional business phone systems
Cloud connectivity supports remote staff
A well-executed cloud system harnesses modern technology, using it to help you lower IT costs, furnish better customer service and increase productivity.
Internet Phone Connectivity Reflects Modern Approach to Business
Standard phones are very reliable, serving countless users over a span of decades. But as progressive businesses seek new ways to communicate, forward-thinking solutions offer greater potential than yesterday's approach. Whereas workers were once centralized, today's workforce is highly mobile. And while phones once served as the most immediate available communication method, modern versions are but one aspect of a comprehensive communications system. Cloud based services speak directly to the needs of modern business.
Before the dawn of Internet telephony, most organizations used traditional PBX systems to manage call volume. Many still do, and it remains a reliable approach. The on premise systems effectively route calls between extensions within a given facility, as well as accounting for incoming call volume. Despite dependable outcomes, the systems pose limitations for users – many of which are addressed by cloud based alternatives. For starters, traditional PBX requires users to house equipment and manage an on premise telephone system. In order to simplify and leave phone system management to professionals, increasing numbers of businesses are taking advantage of fully hosted PBX. The alternative hosts your phone system service offsite, furnishing dozens of advanced, custom features, designed to take your communication system to the next level.
Businesses with multiple locations are particularly well-served by cloud phone systems. Without such capabilities, each location would host its own PBX. It is easy to see the inefficiency in such a system, when compared to an Internet based alternative. Using the cloud, all of an organization's communication needs are centralized, so regardless of the location of each outlet, callers are connected and transferred through the same system. In addition to better customer service, the strategy simplifies phone system management and leads to lower costs, in the long run.
Feature-rich cloud systems effectively answer the needs of diverse organizations. Some of the most sought after functions include the following capabilities:
Fax
Text Messaging
Music and Messages On-Hold
Virtual Receptionist
Individual Employee and Department Extensions
Voicemail with Built-In Email Notification
Automatic Call Recording Functions
Remote Setup and Management
Call Forwarding
Mobile Support
These are only a few of the custom functions available from leading cloud phone system vendors. Established providers like RingCentral and Grasshopper are prepared to outline advantages specific to your business or industry. By migrating to the Cloud, you'll gain access to their secure data servers. And though cloud phone systems are hosted offsite, your organization's designated admins have full control, at all times. To begin enjoying the advantages of this forward-looking approach to business communications, prepare first, by assessing the needs of your organization, and then consult with multiple providers for informed recommendations.