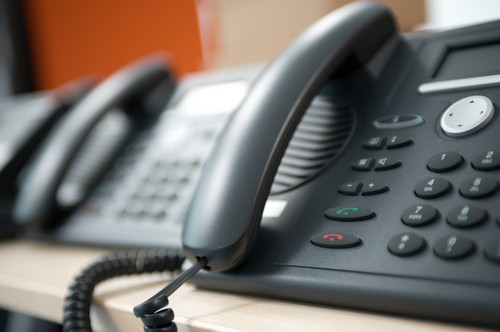 Business Phone System Buying Guides and FAQs
Before making any major purchase, it's wise to get at least three quotes from competing brands on the market. Regardless of whether you purchase from these brands, their price quotes will give you a better idea of the state of the market and the average cost you can expect to pay for a business phone.
But from there, things can often get complicated. Business phone system suppliers advertise a long list of features with special price packages to beat out their competition. One brand may have exceptional customer reviews but lack the capacity to support your business size. Another brand may function with technologically advanced features yet have sub-par customer ratings.
To ensure you're comparing apples and apples, we've developed a collection of guides that will help you better understand the available features and buying process. When you feel ready to get started, complete our quote request form and get connected immediately.
Browse Buying Guides:
2014 System Trends
Don't get left behind. Find out how telephone systems are evolving and what trends are on the horizon. You'll want to make sure you're up to date on these emerging technologies. Learn More
Best Phone Systems
The best phone system is a combination of the newest technology and capacity that fits your business. Read more on sifting through the reviews and working with sales reps to get matched with the best phone system for you. Learn More
Phone System Cost Analysis
Costs for a new business phone system depend on the number of lines, type of system, hardware, and more. Find sample phone system pricing to help set your expectations. Learn More
Phone Systems Reviews
For any smart shopper, reviews play a major role in any buying decision. But before you put too much weight on any one particular phone system review, read this guide to decoding those reviews. Learn More
Phone System Lingo
Call park? Hunt group? To ensure you get all the features your business needs, you'll want to ensure you're up to speed with the industry lingo. Learn More
Phone System Software
There are a lot of features you'll be able to chose from when selecting your phone system. Review the available options and be better prepared to discuss phone system software. Learn More
Technology Advancements
Technology is always advancing and with telephone systems, the newest technology can offer some significant operating advantages. Read more on the latest technology advancements. Learn More
VoIP Myths Debunked
VoIP is a quickly advancing technology in the telephone system industry – but a lot of myths surround the new tech. Let us help put these myths to rest. Learn More