A Guide to Phone System Reviews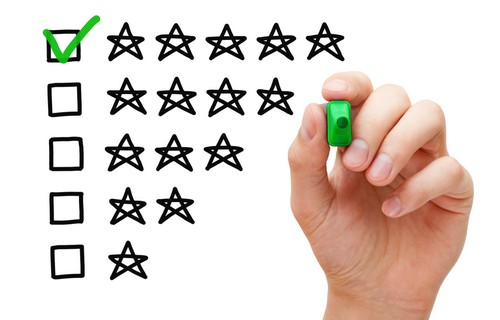 A decent phone system is a requirement for every business. Reading phone systems reviews and understanding what phone system ratings mean will help you make sure that the product you ultimately choose for your business meets your needs. Not every business needs a sophisticated, highly technical system. Then again, there are many businesses that will have more high-tech needs, depending on the services and support they offer their clients.
Reviews and Phone System Ratings: Before you begin
Before you begin combing through phone system ratings, you need to understand the needs of your business. First, how many employees do you have? Do you want to ensure that someone doesn't inadvertently pick up a line that is in use? Do you want a complex automated system or will your calls go through a receptionist? Understanding these things in addition to knowing your budget and what you expect is the only way to get anything out of reading phone systems reviews.
Types of phone systems
There are many different types of phone systems to choose from. PBX phone systems, KSU and KSU-less options are the primary choices. VoIP phone systems are also becoming increasingly popular for many businesses. Make sure that you identify what type of system review you are reading early on to ensure you don't waste your time evaluating a particular system that won't meet your needs.
Capacity
Are you going to need one or two lines, or will you need many lines? While looking over phone system ratings and reviews, you need to make sure that the system you are reading about can handle the capacity that you need.
Customer reviews
Read some phone systems reviews from users of each system you are evaluating; you don't want to choose a phone system that everyone is complaining about. But keep in mind that online, phone system ratings and reviews should always be taken with a giant grain of salt: they tend to bring out whiners.
Customer service
Customer service and support are crucial. When investing in a telephone system, you want to make sure the system you select has adequate support. This way, when you experience technical difficulties, you will be able to rectify them without inconveniencing your customers. Look for reviews that cover the quality of support from the vendors you're considering. Customer service is just as important to your overall review of phone systems as the cost.
To ensure you don't make a costly error, try to understand all the intricacies of the phone systems you're evaluating. Getting detailed price quotes from multiple dealers is a key part of the purchasing process. Try our free pricing tool to get multiple price quotes from phone system dealers near you.