How to Prepare For a Phone System Sales Call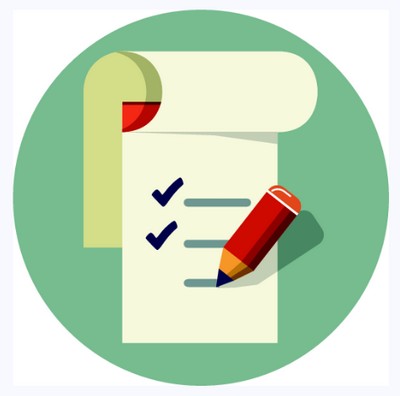 A new business looking for the right phone system can start by requesting multiple quotes from online vendors, often available for free through official websites. On the same token, businesses hoping to upgrade their existing phone system will also benefit from doing their homework and researching competitive quotes from leading vendors. Of course, it can be overwhelming at best to negotiate with one sales rep after another to choose the right phone system for your office. To simplify the process and ensure that your money is well-spent, you'll need to gather pertinent information about your telecom needs before signing a contract with a sales rep.
To prepare for a phone system sales meeting, ask yourself the following questions to narrow down your selection:
What type of phone system do I want? First and foremost, a sales rep will want to know what type of business phone system you're looking for: PBX or VoIP. A traditional PBX phone system may be the best choice if you already have a landline in place and need to accommodate more than 50 employees; a VoIP system may be more cost-effective than a PBX phone and is popularly used in small offices.
What are my call needs? Understanding your basic telecommunication needs will help you to choose the right business phone package. For example, if your office primarily receives inbound calls, you may need more advanced features like hold music, call forwarding, and auto attendant messages compared to a company that regularly places outbound calls.
How many lines do I need? Answering the previous question will help you to determine exactly how many lines you need in your business phone system. A cohesive VoIP phone system will allow for easy modification of business extensions when employees are added or released from a company. In addition, remote office extensions must also be considered for telecommuters; companies with remote employees often use VoIP connections that can easily plug in at home with an Ethernet cable.
What features am I looking for? Making a clear list of the phone features your business needs will be the determining factor in the phone system you choose. For example, a larger company that requires multiple features like call blocking, call accounting, call transfer, conference calling, and more may benefit from an integrated PBX system. Businesses looking for cell phone integration, branch office support, and call monitoring may appreciate a VoIP phone system, often used for call center support.
What additional equipment do I need? Lastly, consider what type of additional equipment your business may need to better communicate using a phone system. A customer service based business or call center will require conferencing equipment and headsets for communication; a large company with multiple reception desks may also need headsets, PBX phone systems, or expandable attendant consoles for use with VoIP service.
As a rule of thumb, it's best to meet with up to three sales representatives before making a final purchase in a phone system. Requesting multiple quotes will help you to make the smartest financial decision to choose a competitively priced phone system with the right features for your company.