How Can Integrated Communications Benefit Your Business?
For businesses that have calls, emails, faxes, and other forms of communication flooding their system, it's time to think beyond the basics. Customers want to reach you by whatever means is most convenient for them. Are you able to move seamlessly from one format to another? You have options for getting every computer function connected to voice lines in a complete phone system integration. Here are the benefits in customer service and office productivity: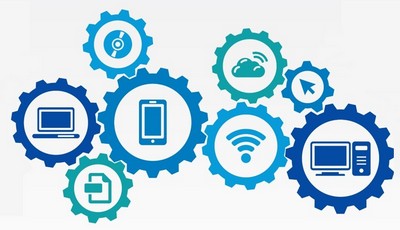 Offering a unified presentation to customers. Customers who email or call your business hate the idea that far-flung employees are fielding their communications. When you have an integrated system, you can catch callers who have contacted your office via fax, telephone, or email. Obviously, these customers want immediate attention, and they should receive it from your staff. You can offer a professional presentation when each part of your communication portal is connected to the others.
Allowing operators to transfer calls to the right departments. The best phone integration allows your team to see immediately what a caller has dialed into the keypad, so the call can be transferred to the appropriate department. A quality system is crucial, as customers will hang up or get frustrated when they are forced to enter information (phone number, passwords, etc.) multiple times. Getting an active switchboard with easy readouts of the content management system solves this problem. It lets your employees get to the next customer faster.
Making it easy for employees to move outside the office. Phone system integration means including mobile employees in the equation. Just because an employee stepped out to lunch doesn't mean they should miss an important call from a client. There are features that allow you to direct a business line to mobile numbers, and messaging systems can deliver voice mail to mobile employees via text or over email. When you want to present the total package to your customers, these elements are important.
Saving money by combining multiple services. There are many ways to save your business money when choosing phone system integration. Bringing multiple communication services into one package helps you avoid different carrier fees. The efficiency presented by integration packages is the key. The way Voice over Internet Protocol (VoIP) services took traditional landlines out of the picture applies here. Newly integrated systems allow you to do far more in the customer service department while paying less. Reports of universities and small businesses saving money on phone integration are now commonplace.
When you upgrade your phone system, you allow employees to move effortlessly between functions and get to their next task quickly. The winner ends up being the customer, which leaves your business poised to benefit.