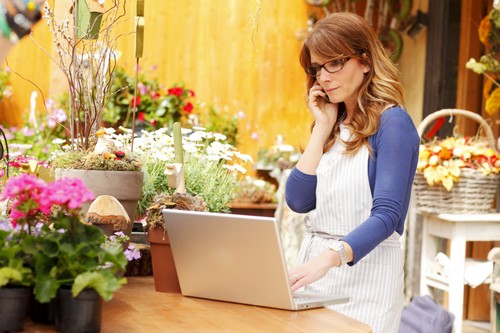 Find the Right Phone System Solution for Your Business
Every day, a business owner is responsible for making important decisions that will affect the success of their company. Although choosing a business phone system may seem simple at face value, it can quickly become complicated when you try to compare the many phone system solutions on the market.
Should a business phone system be industry-specific?
Every business – whether brick-and-mortar or online – will need a reliable phone to communicate with customers. Though some vendors may advertise a one-size-fits-all business phone system solution, that is often far from the truth.
While a bustling restaurant may rely on a PBX phone system that provides multiple extensions, a church may prefer a phone message broadcasting system that can be used to advertise church events and service times to all members.
A large hotel may need an even more complicated phone system with multiple lines that connect to the main system to provide phone service to each room. A modest pizza delivery restaurant may choose to implement a tech-forward VoIP phone system due to its low price and convenient Internet connectivity.
The following guides offer helpful advice to real-world telecom needs. Find your business type below and when you're ready to connect with a supplier, fill out our quote request form for custom price quotes.
Browse Articles by Business Type:
Call Center
It's no surprise a call center needs the latest in phone system technology. Find out what's new and what features you should absolutely be considering. Learn More
Churches and Nonprofits
Modern churches rely on technology more than one might think. Find out what you should be looking for when shopping for a church phone system. Learn More
Commercial Company
Good customer relations are the backbone of any successful business. Find out how your next phone system can help support these goals. Learn More
Dentist Office
Keep your office running smoothly. See how the right business phone system can keep your dental office humming. Learn More
Hotel & Motel
Taking reservations, managing house-keeping, and connecting all the individual hotel rooms is a unique challenge. Find out what telephone system is right for you. Learn More
Pizza Delivery
Managing the volume of calls pizza delivery businesses can receive at peak hours is a big challenge. Find out what phone system can handle it. Learn More
Restaurants
KSU-less systems have been the restaurant standard for years. Find out which new technology is challenging this phone system type. Learn More
Schools & Universities
Keeping students, parents, professors, and staff well-connected is a big challenge. Learn the basics of selecting a school phone system. Learn More
Small Businesses
Small businesses have unique requirements and tight budgets. This guide can help you make sure you're getting the right system for your small business. Learn More
Startups
Increasing call volume, changing locations, and tight budgets are all part of operating in a startup environment. Find out which phone system is flexible enough to keep up. Learn More
Small Offices
While you may be operating in a small office, you don't have small ambitions. Make sure your office phone system can keep up. Learn More