Best Phone System for Restaurants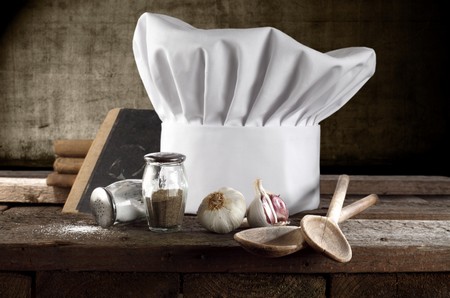 There is no substitute for effective communication, especially in service-oriented businesses. Hospitality providers, in particular, use various communications platforms to make lasting impressions with diners and guests. Mobile messaging options, social media, and online direct chat have added to the suite of tools used to connect with patrons, but restaurants, hotels, and resorts still count on traditional voice connections to facilitate customer care.
Fortunately, progressive manufacturers have answered the call, furnishing hospitality phone systems specifically designed for restaurants and other service industry outlets. Suitable phone solutions are available for all types of eateries, from fine dining establishments to cafeteria-style, high-volume buffets. Even carry-out and pizza delivery businesses benefit from state of the art restaurant phone features, which help them manage calls, track orders, and follow-up with customers. Making the most of these custom systems starts with a close look at your restaurant's needs.
Ensuring System Success
If your restaurant phone capabilities are lacking, it may be time to retool your system. Upgrades and expansion cover many shortcomings, but a new installation provides advanced features some outdated systems do not offer. Working with a reputable vendor highlights available alternatives, and helps pinpoint workable solutions. These professional installers use information about your business to evaluate systems and hardware best-suited to your operation. Though each case requires its own creative solution, there are several things to look for in a phone system, regardless of the type of restaurant needing service. For example:
Affordability: With so many options available, it is important to settle on only the features you need, or risk spending too much. Phone system costs can be divided into a few categories, related to purchase price, leasing commitments and maintenance expenses. In many cases, buying phones outright is a cost effective approach, but for other restaurateurs, leasing is preferred. Leased phones and those covered by service contracts are maintained by your phone system provider, so be sure to add-in valuable peace of mind when comparing the cost of these types of systems.
Reliability: The food and beverage industry is highly competitive, so there is no room for down time at busy restaurants. Not only should recommended equipment and associated software function flawlessly within a food service environment, but phone vendors should themselves be held to high standards. Follow-up care, handset repair and skilled troubleshooting should be included with any phone system purchase, ensuring uninterrupted service at your restaurant.
Simplicity: Even with advanced functions installed, the best restaurant phone systems are intuitive and easy to use. Facing relatively high industry turnover rates, hospitality providers need phone systems new-hires can master quickly. Initial training should be comprehensive, with follow-up care available, as real-time concerns arise.
Scalability: Change is difficult for any business to manage, so successful phone systems are expandable, without starting from the ground up. Although it is important to size systems correctly when installed, near-term growth potential should also be factored-in when selecting phones. With a little foresight, your phone set-up covers today's concerns and accommodates the evolving needs of your restaurant.
Improving Call Management
There are several ways for restaurants to make reliable voice connections. Traditionally wired phone systems, for example, use standard phone lines to link callers internally and manage the flow of calls from the outside. An important distinction is made between two types of wired restaurant phone systems:
KSU: Phones wired directly to one-another, using a series of buttons to route call traffic, are known as Key System Units (KSU). Advantages of this proven approach include direct connections to internal extensions, and reliable, crystal-clear performance. Each system is hard-wired to a particular location, however, so restaurants needing greater mobility should steer clear of this approach.
KSU-less: Standard phones, like those used in every day settings are sufficient for many restaurants, so KSU-less systems furnish a more flexible alternative, which can easily be relocated or expanded with additional phone lines.
Installing systems to maximum effect is aided by professional recommendations, from industry leaders like NEC and Toshiba, which market select systems appropriate for hospitality companies. Technology enables a more efficient solution, which lowers costs for some restaurants. Instead of using traditional phone lines, IP Telephony, or Voice over Internet Protocol (VoIP) uses the Internet to connect callers. Weak connections were responsible for lost calls, at times, but advances have made the solution more reliable, and it is on its way to becoming the standard, for wide-ranging businesses. Cloud based systems offer a suite of Internet tools, streamlining various business functions. Reputable communications companies are well-equipped to evaluate your needs, using information about your business and current phone system.
Focused Phone Features
Phone systems are designed to maximize efficiency and provide reliable connections, but advanced functions add further versatility. Hospitality professionals are particularly concerned with phone features focused on their customers. Advanced call management systems, for instance, link POS with communications, enabling seamless service. Other guest-oriented functions include:
Automated Attendant
Voicemail
Messaging Services
Music on Hold
Messages on Hold
Multiple Lines
And above all else… Clear Connections
Food service operations are as diverse as the cuisine they serve. In order to make the most of voice connections, each establishment must be evaluated. Sizing systems properly and incorporating the right features leads to better performance and productivity, and improved guest relations quickly justifies the cost of new phones. If your restaurant is busy and growing, or if it is simply time to update, phone system providers are prepared to recommend cutting edge resources for your business.
The key to getting a good deal on the right phone system is working with an experienced dealer. Try our free pricing tool and choose the price that works best for your business.