Understanding Phone System Technology Lingo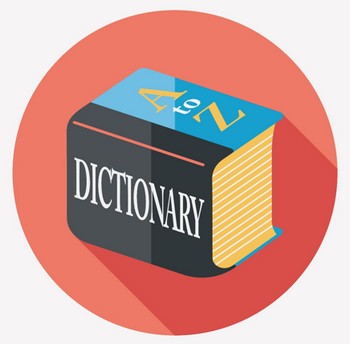 If you're shopping for a new business phone system with all the bells and whistles, it may be difficult to understand some of the latest tech lingo on the market.
Basic business phone industry lingo is hard enough to decipher when it comes to features like automatic call distributor, computer telephone integration, and a KSU system. But what about a hosted PBX, business SMS, or a conference bridge? Read on to find out helpful definitions for popular business phone buzzwords that may leave you scratching your head in confusion.
Phone systems technology terms defined
You can make an educated decision in your business phone purchase by getting acquainted with some of the most common phone system technology terms used today:
Answering Rules: Custom call routing and answering managed through cloud-based scheduling down to the day and hour.
Busy Lamp Field (BLF): Employee call status monitoring for incoming, idle, holding, and active calls.
Business SMS: Cloud-based business phone texting capabilities via a smartphone or tablet.
Call Coaching: Cloud-based phone systems allow managers to listen in on employee calls without interruption; listening managers can coach employees through a call with instructions that won't be heard by the customer.
Call Flip: Live conversations can be transferred from device to device to prevent interruptions.
Call Park: Can park up to 50 calls "in the cloud" to reroute to the next available employee.
Conditional Management: Various call classes can be managed with programmed routing instructions based on importance.
Conference Bridge: Used to participate in, schedule, or host a conference call through a data network, without the need for an in-house conference system.
Find Me/Follow Me: Used to reroute inbound office calls to multiple numbers either sequentially or simultaneously; considered more sophisticated call forwarding.
Hoteling Host: Guest or guests can sign in on alternate phones to make and receive calls that appear as if they are coming from their own phone number.
Hunt Group: Hunt group can be set to ring multiple users in a group with one phone number or extension.
Hosted PBX: Cloud PBX hosted phone system run through a VoIP provider; all hardware PBX components are stored in a remote data center managed by a service provider.
Internet Fax: Hosted PBX phone systems offer 24/7 Internet fax capability to eliminate a telephone line busy signal.
Line Mirroring: Multiple calls can be organized using several line keys for the same line of service.
PC Attendant: Uses a PC interface to handle and manage calls with an automated attendant.
If you're looking for a tech-forward business phone system with all or many of the technologies listed above, it's best to seek out a VoIP or cloud-based system. Excluding hardware, a cloud-based VoIP phone package for a small business may start at $29.99 per user per month, up to $54.99 per user per month for additional features and unlimited minutes.