How to Perform a Phone System Cost Analysis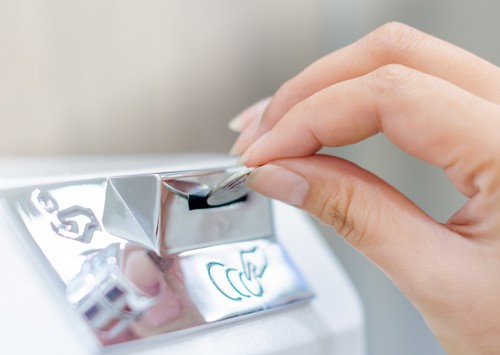 Before you can successfully upgrade your existing phone technology, it's important to count the cost. Performing a phone system cost analysis for your business will help to determine if it is worth the money and hassle to make the switch – and how much it will cost when you do.
Phone system cost analysis: Start with price quotes
To accurately price a phone system, it helps to gather price quotes from a number of competitive vendors. Fortunately, we make that process easy for you by offering no obligation price quotes from our extensive list of highly rated phone system suppliers.
While a number of phone providers boast exceptional savings, you'll never know the exact dollar amount until you take time to request vendor quotes. A minimum of three quotes is recommended to give you a clearer picture of the going market rate for new phone technology.
But there is a catch – it's important to price vendor quotes based on exact technology. Many businesses are unaware how many types and styles of phone systems are available. While a standard KSU-less system may cost as little as $100 per phone, a PBX telephone may be priced at $1000 per employee.
Here are some average prices to expect for different phone technologies:
KSU-less: Phone systems don't require a main controller box to connect all lines; priced at $100-$200 per phone.
KSU system with optional VoIP: Traditional phone system with option to support remote workers; priced at $250-$500 per employee.
VoIP system: Exact pricing for Voice over Internet Protocol systems will depend on level of technology; priced at $500-$900 per employee.
PBX system: Private Branch Exchange system recommended for dialing multiple extensions through several main lines; priced at $800-$1000 per employee.
Costs for phone system features and extras
Unfortunately, the average phone system prices listed above aren't all-inclusive. There are quite a few unexpected fees that may surprise you on your final invoice if you aren't familiar with what a complete installation will entail.
Additional integration costs may include:
Hardware: Hardware prices will vary greatly depending on the system; even purchasing basic telephones may cost up to $100 each.
Cabinet: The cabinet is the "control center" for a system, and prices can fluctuate depending on system complexity; costs are estimated at $1000 to over $10,000 per cabinet.
Installation: More complex VoIP systems will have higher installation fees; rewiring a phone system can also be costly – estimated at $67 per line, $135 for the first jack plus $70 for each additional jack, or $60 per hour.
Features: Even basic voice mail may start with a $20 setup fee; VoIP phone software prices will range based on application, such as $139 for VoIP PBX software.
To perform a detailed cost analysis, take into account the type of phone technology you plan to integrate, as well as the extra installation charges listed above. Request at least three quotes that include realistic price breakdowns to zero in on the most affordable phone system for your business.