Hints For Finding the Best Business Phone System
Shopping for the best business phone system for your business can seem like the proverbial hunt for a needle in a haystack. Admittedly, there are many different options on the market, and comparing them all takes time, effort and at least minimal understanding of the features offered.
Features That Make the Best Business Phone Systems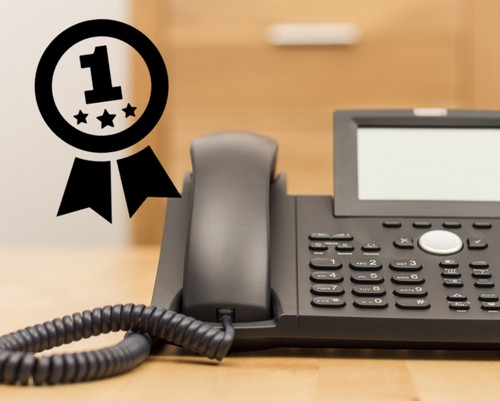 The best business phone system for one business might be completely different than the best options for your own. This is why business owners must have a keen idea of what they need for their businesses to run smoothly and efficiently. Paying for features you don't use is simply a waste of money, as is a phone system without the features you need.
Most businesses need telephones with both inbound and outbound call capability. They also usually need multiple lines for dedicated employee extensions. If you want callers to be directed through a series of menu options before speaking to a live representative, you'll need a voice response system set up to direct those calls.
The best phone systems also allow you to impose toll restrictions on outbound calls, which prevents employees from charging unauthorized calls to your business. You might also need T1 phone systems, call parking (hold music or advertising), custom greetings, caller ID, call monitoring for quality control, or call blending so the same agent can take inbound and outbound calls.
Selecting a Phone System
When looking for the best business phone system, make a list of the features you absolutely need to run your business, and then a second list of preferred features that would be nice, but not critical. This will allow you to immediately weed out the systems that do not meet your criteria.
It is a good idea to compare phone systems before making a decision. The best phone systems provide at least some flexibility in features. If you are limited to a designated package, it will be more difficult to obtain all the features you need and want. You will also, of course, want to compare prices between equivalent services so you don't break the bank on telephones.
With that said, prepare yourself to spend a reasonable amount of money for the best business phone system. It is never a good idea to skimp on features or quality. Remember that your telephones are a direct conduit between you and your customers and vendors, which means that they are a solid investment in the future of your business.
Are you ready to purchase the best business phone system for your business? Compare prices and suppliers using our pricing tool, then choose the price that works best for your company.