How Interactive Voice Response Can Benefit Your Business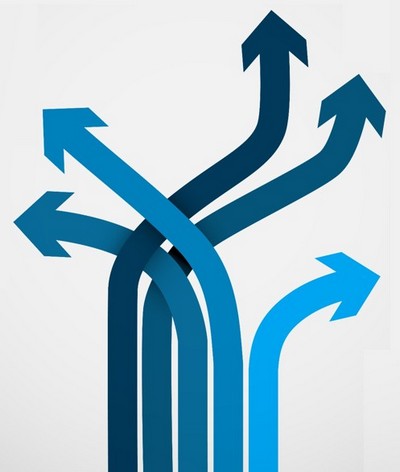 Every business relies on its communications network to survive and thrive in a highly competitive marketplace, and an enterprise-class phone system has become an essential part of any organization's ongoing success. Full-featured business phone systems are now more affordable than ever, putting them well within the financial reach of even the smallest operations. Still, while it's now easier than ever to have a phone network that can actively support multiple employees, that's only part of the equation. Business owners also need a front-end call center to handle incoming calls and direct them to their proper destination. That means more staff and greater labor costs, which is something most businesses can ill afford. However, there is a simple solution to the problem – Interactive Voice Response.
What is IVR?
Interact Voice Response, or IVR, is a technology that allows for direct communication between callers and a phone system's computer interface. More than simply an auto attendant feature, IVR effectively acts as a virtual call center. Not only can it process incoming calls and direct them to the appropriate recipients, it can also give callers immediate access to a variety of preset features and services. Callers can make balance inquiries, check on outstanding orders, schedule meetings, and even answer customer surveys. All without the need for additional staffing on the part of the business owner. Callers simply respond to the prerecorded voice prompts, using either the keys on their telephone or by speaking simple commands, or the IVR system reacts accordingly.
Benefits for Small Business Owners
Interactive Voice Response has long been associated with larger business operations that typically need to handle a high volume of calls on a daily basis. Most of us have interacted with an IVR systems at some time or another, usually when calling into our bank or contacting a local government office. But Interactive Voice Response isn't just for larger organizations, it can also be beneficial to smaller business owners and today you will find IVR tech being put to use in doctor's offices, schools, auto repair shops, and fledgling online retailers.
The advantages of Interactive Voice Response are many, and even small businesses can benefit from incorporating this state-of-the-art technology into their office phone systems.
Improved Customer Service: Personalized greetings create a welcoming and responsive environment for callers, and easy to understand prompts ensure that calls are processed quickly and efficiently.
Handle More Calls with Fewer Staff: IVR allows businesses to process a higher volume of calls without the added expense of a fully staffed dedicated call center.
Prioritized Call Response: The IVR system can be programmed to prioritize incoming calls, routing them to available representatives according to level of urgency.
24 Hour Availability: Customers and clients have access to key features and services 24 hours a day, even when the office itself is closed for business.
Reduced Operational Costs: An IVR system acts as a virtual receptionist, eliminating the need for extensive on-site call center staff (essential for small and mid-sized businesses working to a strict budget).
Customized Features and Functions
While most commonly used as an automatic attendant and office directory, an IVR system has much more to offer the small business owner. Systems can be customized to offer customers and clients a wide range of interactive features that allow them to access key services without the need for one-on-one contact with an office representative. This not only provides a better experience for callers, but allows employees to concentrate on more pressing business matters.
Some of the most popular, and widely sought after, features of an IVR system include:
Selective Information Look-Up: Frequently asked questions can be answered by following the IVR prompts. These typically include the business' hours of operation, available services, current pricing platforms, and upcoming sales events.
Access to Account Information: Customers and clients can have direct access to their current account status, checking balances, outstanding orders and billing information.
Simple Order Transactions: Customers can place or update orders using the IVR's system prompts.
Payment Processing: Regular account holders can make credit card payments via the business' IVR system.
Surveys and Polls: Customized surveys can programmed into the system to provide actionable data that allows business owners to improve office performance and customer satisfaction.
Automated Appointment Scheduling: Clients can schedule and confirm appointments via the IVR interface, allowing office staff to devote their attention to on-site customers.
Automated Appointment Reminders: IVR systems with outbound support features make it easy to remind customers and clients of upcoming appointments and related notifications.
Advanced Call Routing: Incoming calls can be intelligently routed to a primary or secondary extension, or to a smartphone if the representative is in the field.
What to Look for in an IVR System
When choosing an IVR solution for your business, there are some key points to consider. While cost is always an important factor, it should not take precedence over the availability of features, ease of operation, and after-sale support. Before you commit to any IVR system, take the time to review the following questions:
How easy can the system be integrated into your existing phone system?
How quickly can it be set up and deployed?
How intuitive are the management tools, and do they allow for easy customization of desired features?
Does the system provide adequate redundancy and failover features?
Is the system scalable, and can it fully support your business as it grows and expands?
Does the vendor or service provider offer full technical and maintenance support, and what is the cost?
Choosing an IVR Solution
Just as there are many different enterprise-class phone systems on the market, so there are a variety of different IVR solutions from which to choose. Traditional, on-site, systems typically carry larger upfront costs, putting them out of reach of most small to mid-sized businesses. The more affordable alternatives are software-based and/or cloud-based IVR solutions. These are much easier to incorporate into an existing office communications network, while offering the feature profile of more expensive (and more complicated) IVR systems.
Again, there are many IVR solutions from which to choose, but there are a few vendors who stand out among their competitors.
Genysys: A full-featured inbound and outbound IVR solution, Genysys allows businesses to automate routine transactions, conduct polls and surveys, and manage appointments and customer notifications. The web-based interface makes the system easy to manage and customize.
inContact: This software-based IVR solution is designed to handle a high volume of calls, making it ideal for mid-sized businesses and operations with multiple office locations. inContact supports standard IVR features, as well as automate speech recognition and text-to-speech functions.
Talkdesk: Talkdesk is one of the leading cloud-based IVR solutions on the market, supporting a wide range of features to enhance any business' performance and productivity. Talkdesk is entirely cloud-based, with a simple to understand and manage web-based interface.
Plum Voice Hosted IVR: The Plum Group has been a long time leader in software and cloud-based IVR solutions for small business. They provide a feature-rich IVR system that has been designed to enhance all aspects of a business' daily communications, with a focus on reducing customer service costs and improving overall ROI.
Contact Solutions: Contact Solutions stands at the forefront of the hosted IVR arena. The firm's systems boast advanced features that respond naturally to the caller's instructions and patterns of use, pushing menu options to the front for a more responsive experience and altering the speed with which prompts are delivered when callers are struggling to respond.
These are just a sampling of the IVR services available on the market today, and it is important to take the time to investigate all of your options before making any final decisions. As always, the time you take researching your purchase will have a direct impact on the ultimate return on your investment.
Interactive Voice Response offers many advantages to the smaller business owner, and the right system can deliver very real, highly measurable, results. However, it is important to remember that an IVR system is also the first contact many of your customers will have with your business, and it should be seen as not only an opportunity to increase productivity and revenue but also as a way to enhance your business perceived professionalism and elevate the customer experience.