Automated Attendant Benefits Diverse Organizations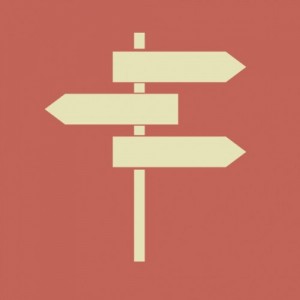 Communications technology moves at a brisk pace, so the key to maximizing benefits is pairing the proper services with the needs of your organization. Do you operate a high volume call center, carrying hundreds of phone extensions? Or does your phone system serve a smaller structure, calling for a high functioning 4-line alternative? Defining your mission helps telecom partners understand your needs and make valid recommendations. Automated attendants, for instance, serve wide-ranging applications, so your business or non-commercial venture may benefit from modern auto attendant features.
Auto attendants should not be confused with more advanced Interactive Voice Response (IVR) systems. Although IVR helps handle call volume, it is an advanced tool capable of additional functions. Auto attendant, on the other hand, is primarily concerned with routing calls to the proper extensions. Consult with established phone system vendors today, to see if this efficient tool is appropriate for your organization. Commercial telecom leaders present these and other auto attendant plans for businesses like yours:
| | | |
| --- | --- | --- |
| Brand | Benefits | Costs |
| 8X8 | This reliable service experiences very few service disruptions. Employees have dedicated phone numbers, which are easily established and administered through a feature-rich auto attendant system. Managed using an online portal, control is at your fingertips – at and away from your desk. | Cloud based system requires no major PBX investment, so has low startup costs. Pay as you go plans speak to start-ups and established users. Monthly plans start at $19.99/user. |
| Toshiba Strata | Various configurations enable users to customize these popular phone system solutions, from industry leader, Toshiba. Fully supportable for auto attendant and other common office functions. | A few thousand dollars covers hardware and installation upgrades. |
| VirtualPBX | Services like VirtualPBX make it easy to maximize the benefits of auto attendant. Custom greetings and music are changed using a multi-mode tool. | Adaptable solutions are billed based on needed services, which address the needs of businesses of all sizes. |
Automated Features Enhance Customer Care and Workforce Efficiency
Customer service is a major concern for most types of businesses. Even non-commercial ventures share a responsibility to callers, furnishing seamless access to staff and information. Auto attendant systems bridge the gap during non-business hours, routing calls to voicemail boxes and ensuring each call is answered. Whether your enterprise relies on a few extensions or dozens, automated attendant systems efficiently regulate call traffic when staffers are present – and when a live operator is unavailable to assist.
In today's competitive markets, it is especially important to build lasting relationships with clients and customers. A lapse in communication can have critical consequences, so auto attendant maintains positive customer relations for those equipped with the efficient system. The most capable examples of auto attendant route calls seamlessly, to mobile phones, VoIP phones and to extensions using traditional land lines. These common capabilities are included with the best auto attendant systems:
Custom Recorded Messages: Custom recordings empower businesses to share timely information and make positive first impressions. These greetings can be adjusted as appropriate, to address seasonal requirements or to reflect changes, as your business develops. In fact, the impression you make with callers is so important; using professional voice talent to produce messages is not an unreasonable approach. To help reinforce your image, some phone system vendors provide in-house voice recording services, conducted by specialists.
Music on Hold: In business, perception equals reality, so anything you can do to build a positive image goes a long way. Background music for callers is a small courtesy, which can help boost the way your company is perceived. The on hold feature can also be used to share information, but should not pressure callers. Modern phone providers offer extensive music options, so background sounds can be matched to your industry or caller demographic.
Multiple Modes: In order to make the most of AA, you may wish for your system to function differently, depending upon staffing levels or time of day. Advanced systems enable administrators to program various functions to respond in unique ways, based upon the particular circumstances surrounding each call.
Company Directory: In certain environments, callers are better able to connect using names, rather than extension numbers. Directories can be set-up to key on first or last names, depending upon your preference.
These are just a few of the standard functions integrated into phone systems equipped with automated attendant. Additional add-ons may be available, further elevating the possibilities for your business. To explore these exciting new horizons, consult with telecom professionals familiar with your communications requirements.
PBX and Auto-Attendant – A Perfect Pair
In many cases, auto attendant, also known as a "virtual receptionist", represents one important feature used in conjunction with an organization's PBX system. This type of comprehensive call management platform serves as a small-scale switchboard, routing calls internally and making outside connections, as needed. Hotels with PBX operators provide great examples of the way this type of system functions, but the versatile solution is applied across widespread industries. Progressive PBX alternatives include fully hosted cloud-based systems. The forward-looking technology replaces traditional on premise PBX capabilities. Hosted PBX is ideal for companies seeking to reduce hands-on phone system management. The cloud alternative leaves the particulars to professionals familiar with the industry, which facilitates the best possible customer service and client relations.
Companies like VirtualPBX incorporate auto attendant features alongside hosted PBX services, supporting comprehensive systems. The company's AA service greets callers with a custom business message, giving them options for connecting. Depending upon the needs of each client, callers may utilize the following routing options:
Transfer to a particular employee or extension number
Use an ACD queue – Press 1 for customer service, 2 for sales, and so on
Select an employee by first or last name – using the company directory
Join a teleconference
Send a fax to a company extension
Connect to an informational extension, furnishing hours or other vital material
Another AA option, made available by ShoreTel, supports premise-based PBX, as well as cloud versions. The company's virtual PBX shares advantages with other cloud systems, including these business benefits:
Caller Continuity: Cloud systems are not subject to the same limitations as traditional on premise PBX set-ups. With a cloud based virtual receptionist on board, your customers will not be impacted by service disruptions: even in the event of a power outage.
Less Required Bandwidth
Easily Configured Online: In addition to accessible set-up from your office PC, the system can be managed remotely. This is especially beneficial to companies with remote staff.
Integrates Well with Third Party Apps
Although AA services are commonly paired with PBX, a Private Branch Exchange is not a requisite for enjoying the benefits of auto-attendant. If your phone system doesn't adequately serve the needs of your organization, adding auto attendant will open new doors, with or without a PBX. No matter the size and scope of your venture, consult with commercial telecom specialists today, to start improving communications at your facility.