Cisco – Phone System Solutions for Small Business
For more than 30 years Cisco has been at the forefront of IT innovation, developing networking and connectivity solutions for the modern age. The seeds of the Cisco brand, and indeed its corporate mission statement, were planted at Stanford University in 1984. When the husband and wife team of Len Bosack and Sandy Lerner found that the technological shortcomings at the college prevented them from emailing each other from their respective campus offices they set out to devise an actionable solution to the problem. The result was the development of the first multi-protocol router, and with that Cisco's dedication to finding innovative solutions to real world problems was born.
From those humble origins a multinational corporation was born, and Cisco has gone on to become an acknowledged world leader in providing IT solutions for both business and home use. While the firm is perhaps best known for its networking and router innovations, it has also led the way in voice and video technologies; and today Cisco provides a full range of affordable telephony solutions for businesses of all sizes.
The Simple benefits of a Cisco Office Phone System
The success of any business, regardless of size, relies on effective communication. Employees must be able to connect with customers, and with each other, quickly and efficiently, from anywhere and from any device. Many firms offer full featured business phone systems, but their effectiveness is sometimes hampered by over-complex operating procedures and unreliable service. Cisco has solved that problem by developing IP-based telephony solutions for business that are both reliable and easy to use.
Simplicity: Using your existing IP network, Cisco's business phone systems bring together all of your office communications needs into one easily managed package. The single-server platform provides voice, video, messaging, and conferencing across a wide range of devices, allowing your employees to stay connected from any location. More importantly, Cisco's IP-based phone systems are as easy to use as traditional land lines, so employees won't be faced with a steep learning curve when making the transition to a new phone system. Cisco is a confirmed leader in VOIP phone solutions for business, having captured nearly 40% of the North American market.
Reliability: One of the major concerns business owners have when making the switch to an IP-based phone system is reliability. Networks go down, and downtime can severely impact a business' bottom line. Cisco's reputation, and 30 years of experience in the IT field, speaks for itself. They are second only to IBM in providing reliable networking capabilities with a minimum of server downtime. In a 2014 survey more than 50% of all Cisco hardware users said they achieved 99.999% server availability over the course of a year, a level of service other networking and communication providers would find hard to match.
Feature-Rich Office Phone Systems
While Cisco's office phone systems are designed to be easy to manage and operate, they do not sacrifice any of the advanced features one would expect to find in a state of the art business communications network. From standard legacy features to advanced digital options, Cisco delivers a robust office communications system devised to improve any business' overall efficiency and productivity. Most of Cisco's phone systems support both traditional and so-called softphones, making it possible to incorporate smartphones and tablets into the office network (particularly useful for establishing a Bring Your Own Device environment), and bring greater connectivity to the workplace. Cisco's office phone systems are backed up by the firm's state of the art encryption protocols, ensuring the security of all voice and data transmissions over the internet.
Connecting with Cisco's VoIP phone systems allow small businesses to benefit from advance telephony – without the high costs of expensive infrastructure.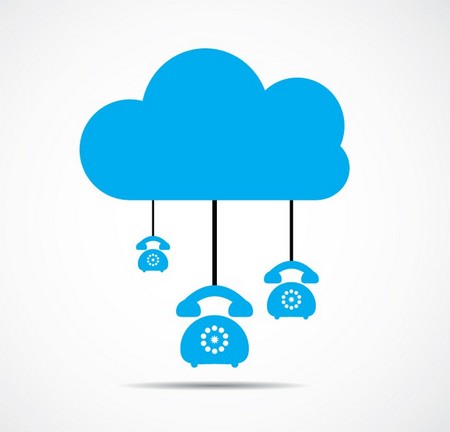 Outstanding features included with a Cisco business phone system include:
Automated Attendant Services
Call Waiting and Call Forwarding
Interoffice Paging and Intercoms
Voicemail
Voice and Video Conferencing
Instant Messaging
Text Messaging and Email
Remote Access from Any Broadband Connection
Single Server Interface for Management
Affordable Product Lines to Suit any Business Environment
Cisco offers a variety of IP-based phone systems designed to fully integrate with any business environment. From entry level systems for small and emerging businesses to more advanced set-ups for larger organizations, all of Cisco's office phone systems come complete and ready to run; keeping the cost of installation and ownership to a minimum and reducing the need for expensive on-site IT support. Cisco's IP-based phone systems are highly scalable, making it easy for business owners to expand their communications network and upgrade its features as their enterprise grows.
The advanced features and flexibility of Cisco phone systems might suggest that they would be out of the financial reach of the average small business owner, but they are actually more cost effective to install and operate than traditional office telecommunication systems. Moreover, by utilizing VOIP technology the cost of calls (both local and long distance) can be reduced to pennies on the dollar, making Cisco's small business phone systems highly cost effective.
The following table illustrates some prime examples of what Cisco has to offer in the way of affordable phone systems for small businesses:

| | | |
| --- | --- | --- |
| ESI 50L (best suited to small businesses) | Server only, with support for up to 40 stations | $600 – $1,000 |
| Cisco UC500 Series | Entry level voice communication solution supports on-premise, cloud, and third-party control infrastructures. Supports up to 8 terminals | Server retails for approximately $2,200. Additional desktop terminals retail for between $150 and $250. |
| Cisco UC520 Series | Supports up to 48 analog and digital terminals, including softphones. Fully compatible with cloud based infrastructures | Server retails for approximately $4,000. Additional terminals retail for between $150 and $350. |
| Cisco Business Edition 6000S | Full featured introductory system supports voice, video, and data for up to 150 users. Full compatible with on-premise and cloud based infrastructures. | Server retails for between $7,000 and $9,000, depending on vendor and service contract. Compatible terminals retail for between $150 and $350 |
Enhanced Customer Service
One of the chief concerns for business owners considering any IP-based phone system is customer support, and Cisco leads the way offering 24/7 support via online chat or by phone. Representatives are on call to troubleshoot any potential problems, and to deliver actionable solutions in as timely a manner as possible. Blanket customer support is included free for all products under warranty, or with an active service contract. Cisco's level of customer service is one of the many reasons they have garnered such a large share of the business telephony market.
Comparing Office Phone Systems
Comparing business phone systems can be challenging, and there are many variables to consider before you settle on the one that will best suit your particular operation. While cost is always a primary concern, it should by no means be the only one. It is also important to consider the return you will realize on your investment, and you must balance the benefits and features of a new office phone system against the real costs of installation and operation. Cisco, with their long history of innovation, can deliver the feature-rich office phone systems small businesses need to streamline everyday operations and increase workforce productivity. Their more than thirty years of experience supplying data and voice solutions for the modern workplace has put Cisco at the forefront of the business telephony industry, and with their network of sellers and representative they can put that experience to work for you.